Hybrid Inverters, Solar water heaters, Solar panels, Solar streetlights, Solar Pumps, Borehole pumps, Solar batteries and solar CCTV cameras.  
Services: Installation, Maintenance and Energy Audit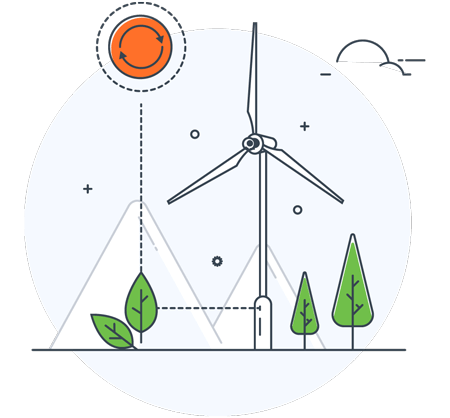 We design and install Solar Electric Systems for homes and businesses. Helping customers save money on their energy bills.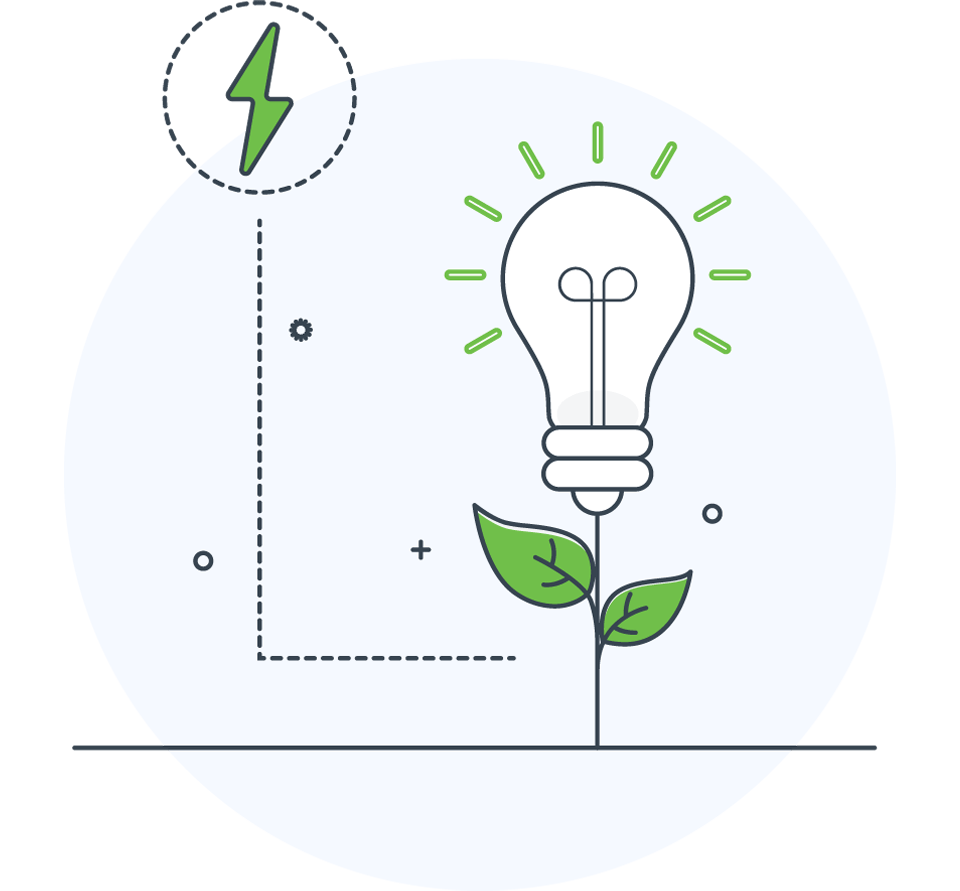 We promote energy independence with the installation of solar electric systems in our local communities.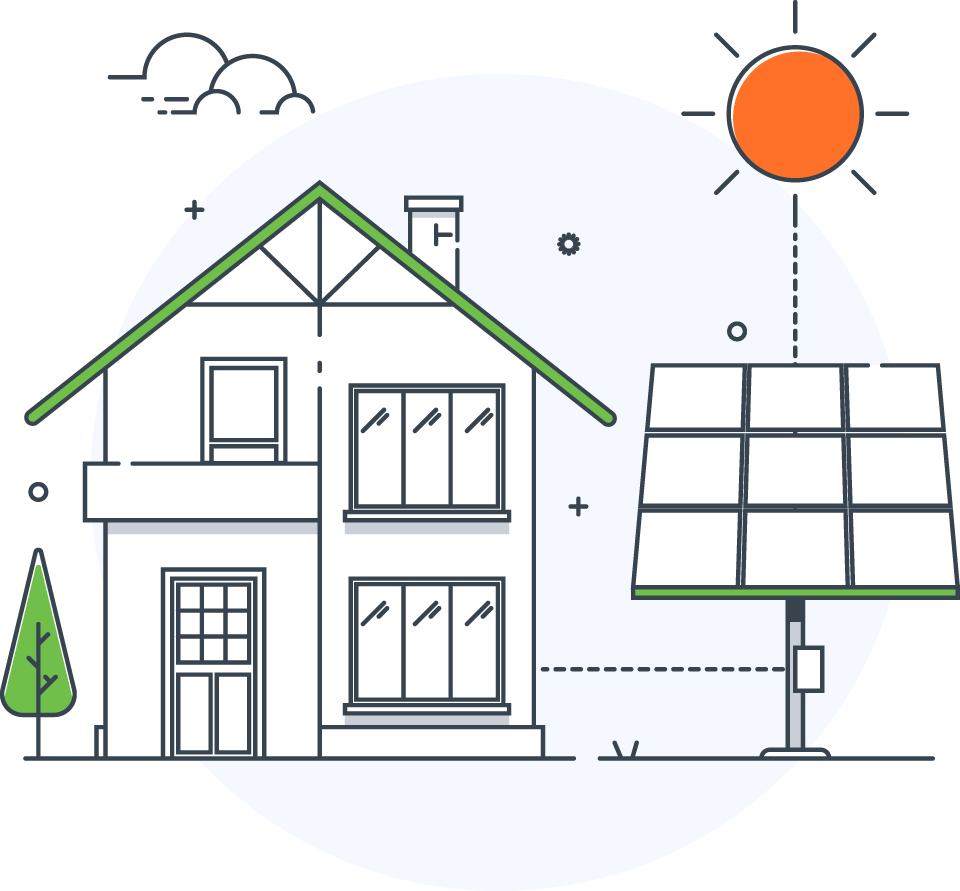 We are the leading provider of solar products and equipment, helping customers save money.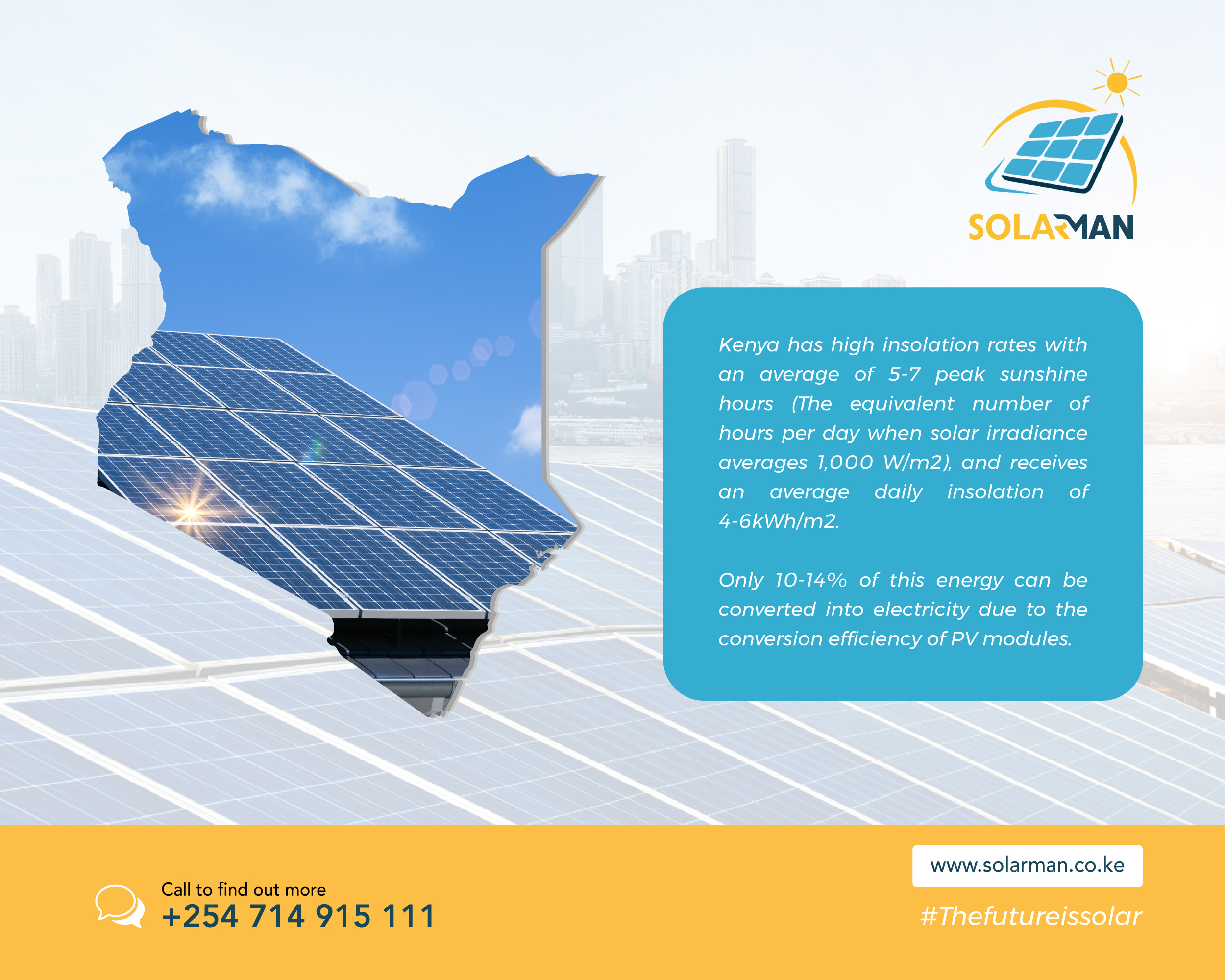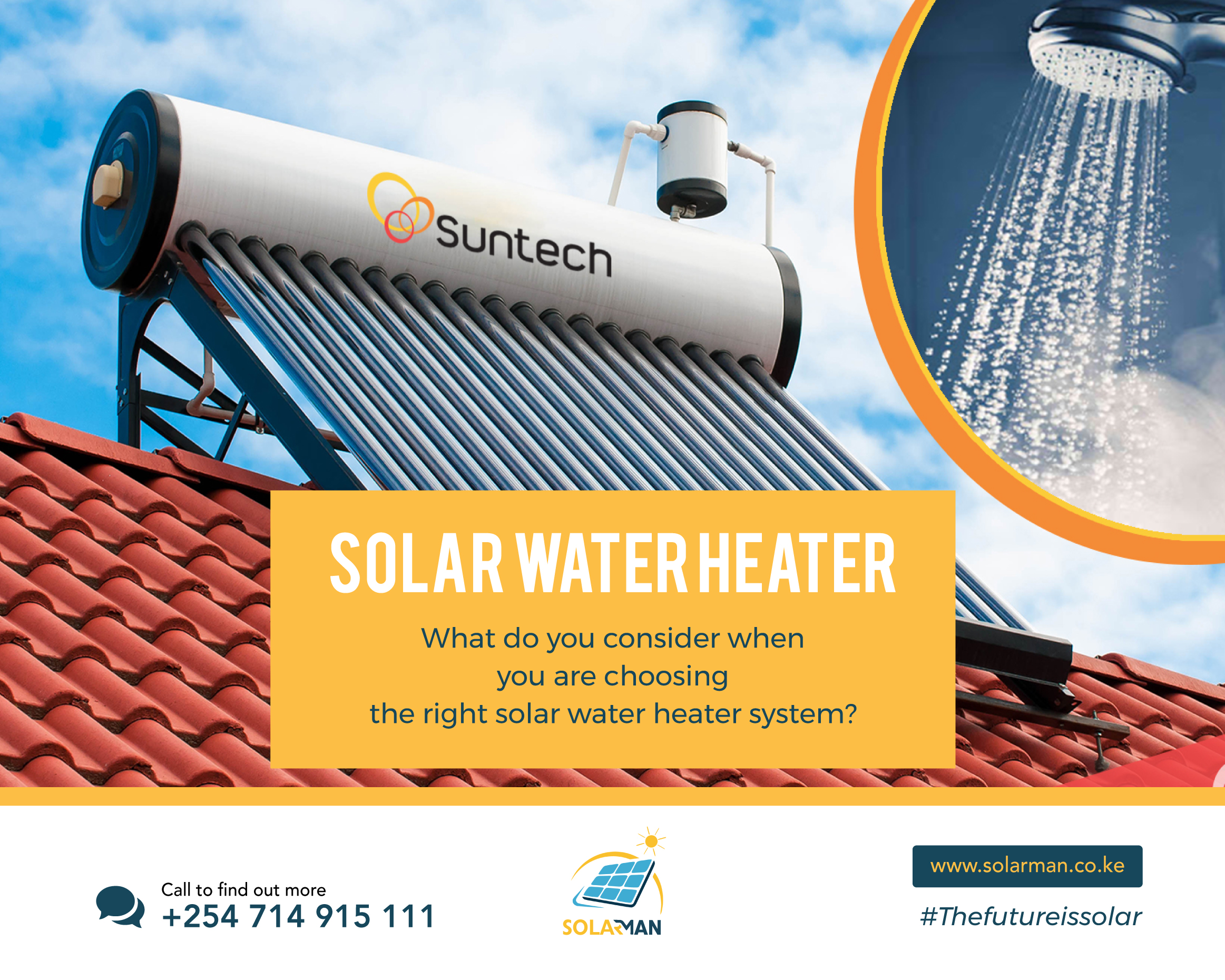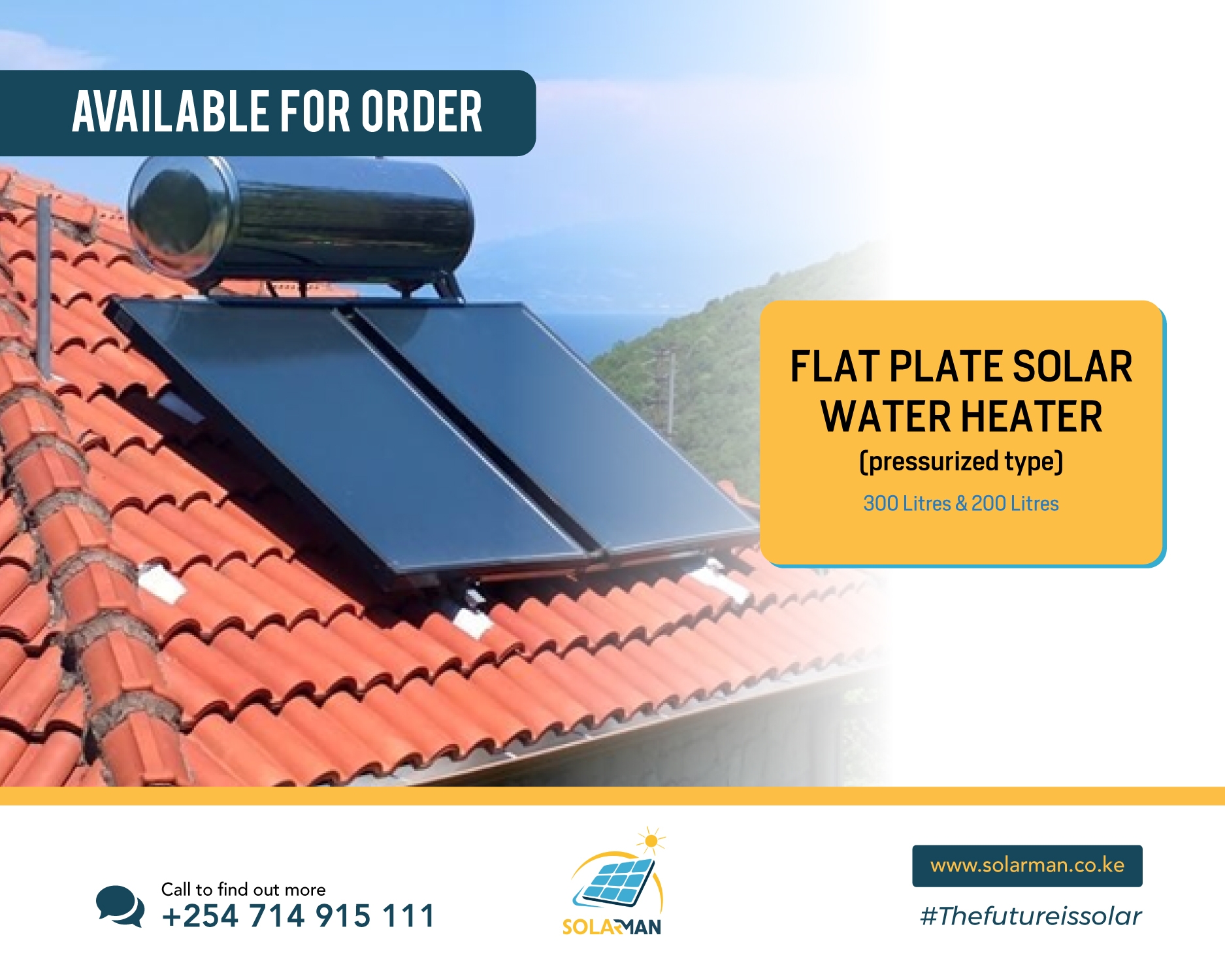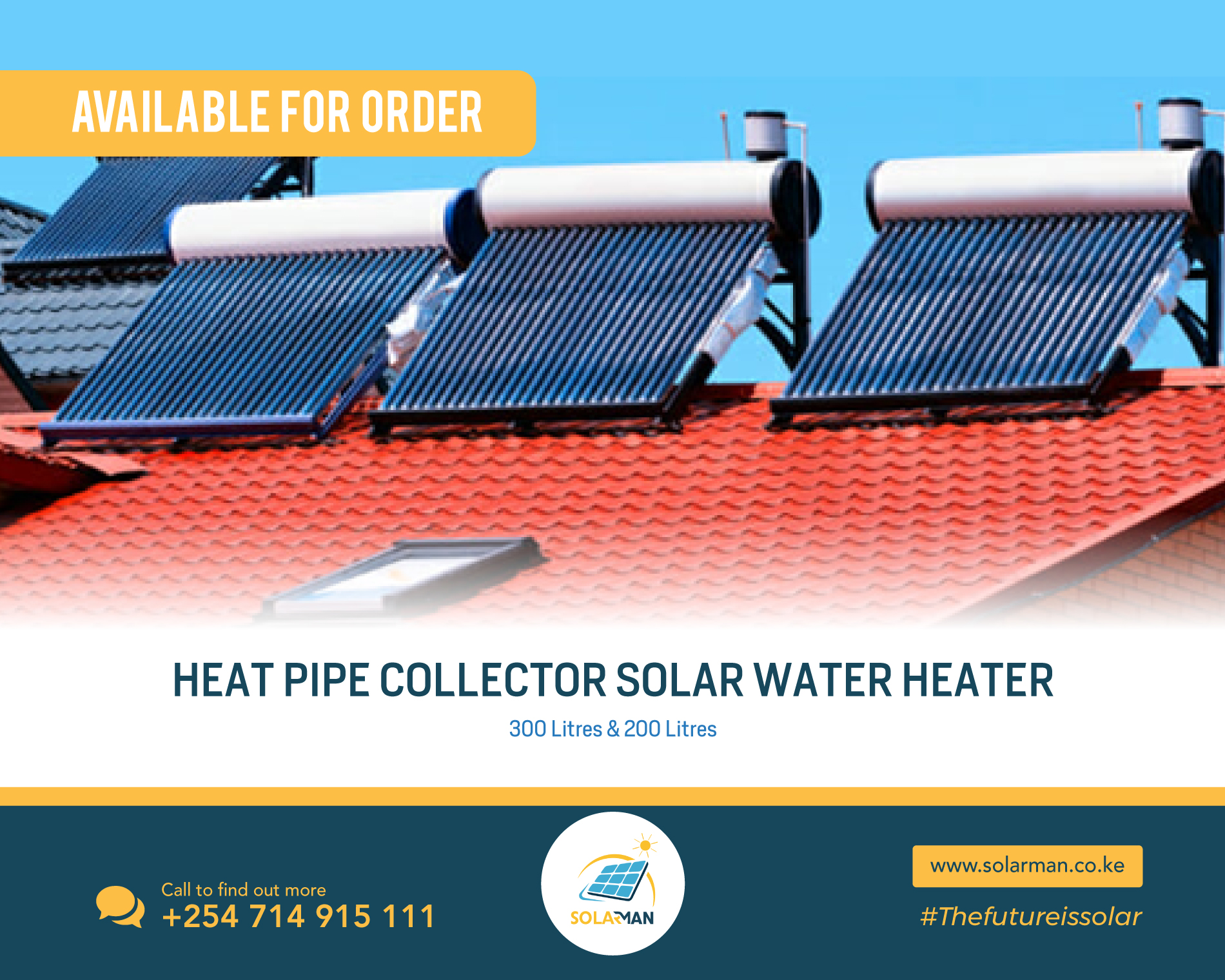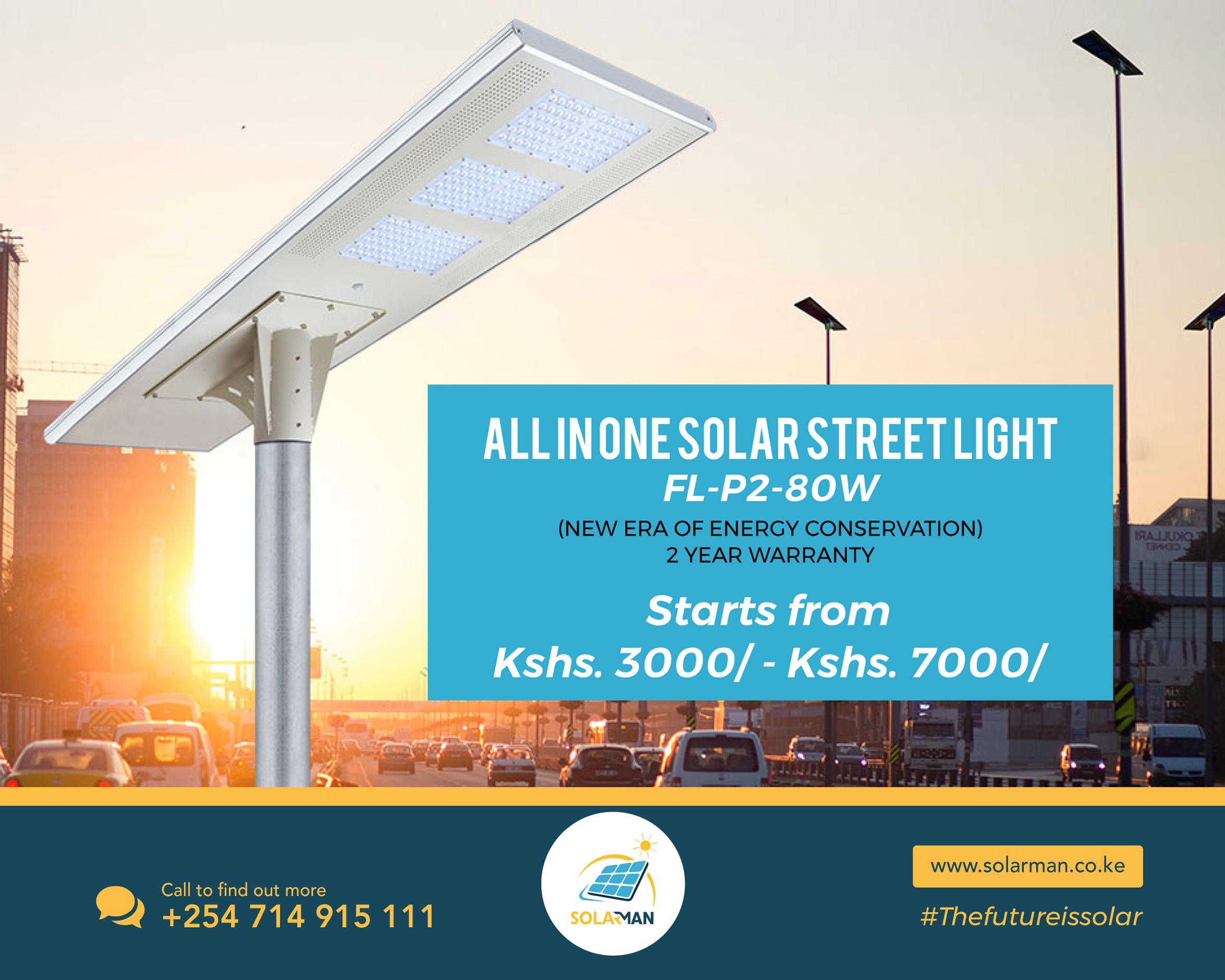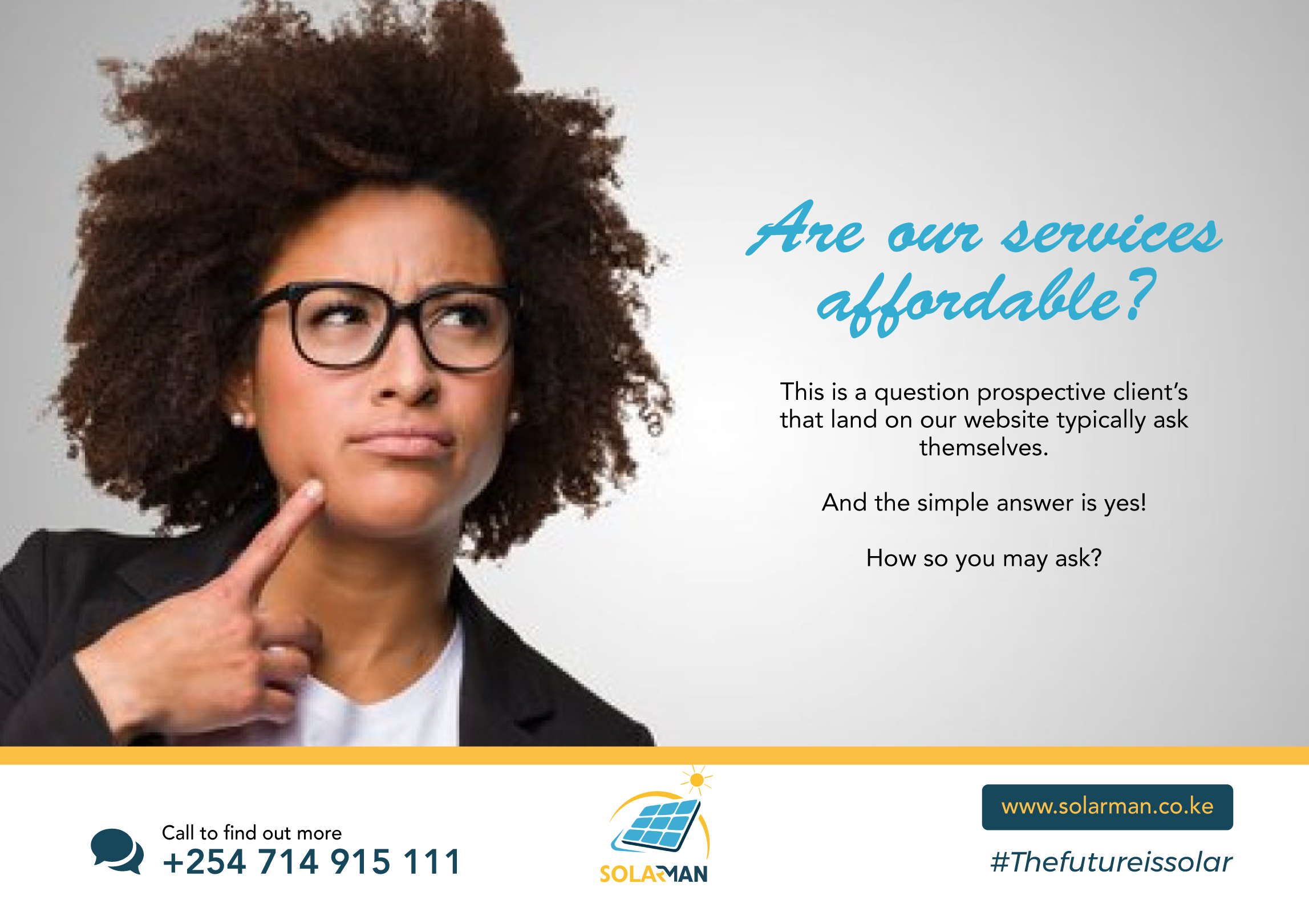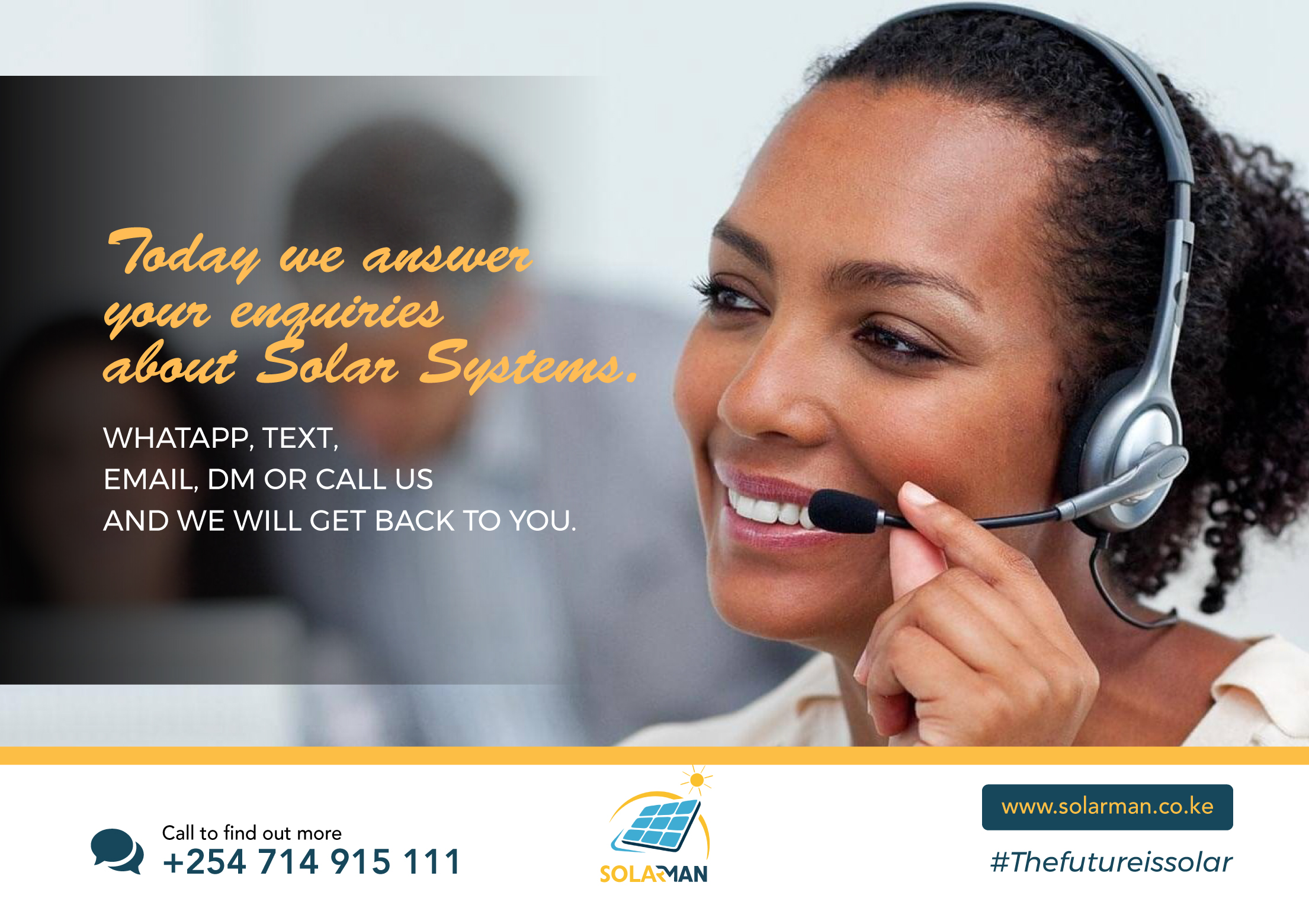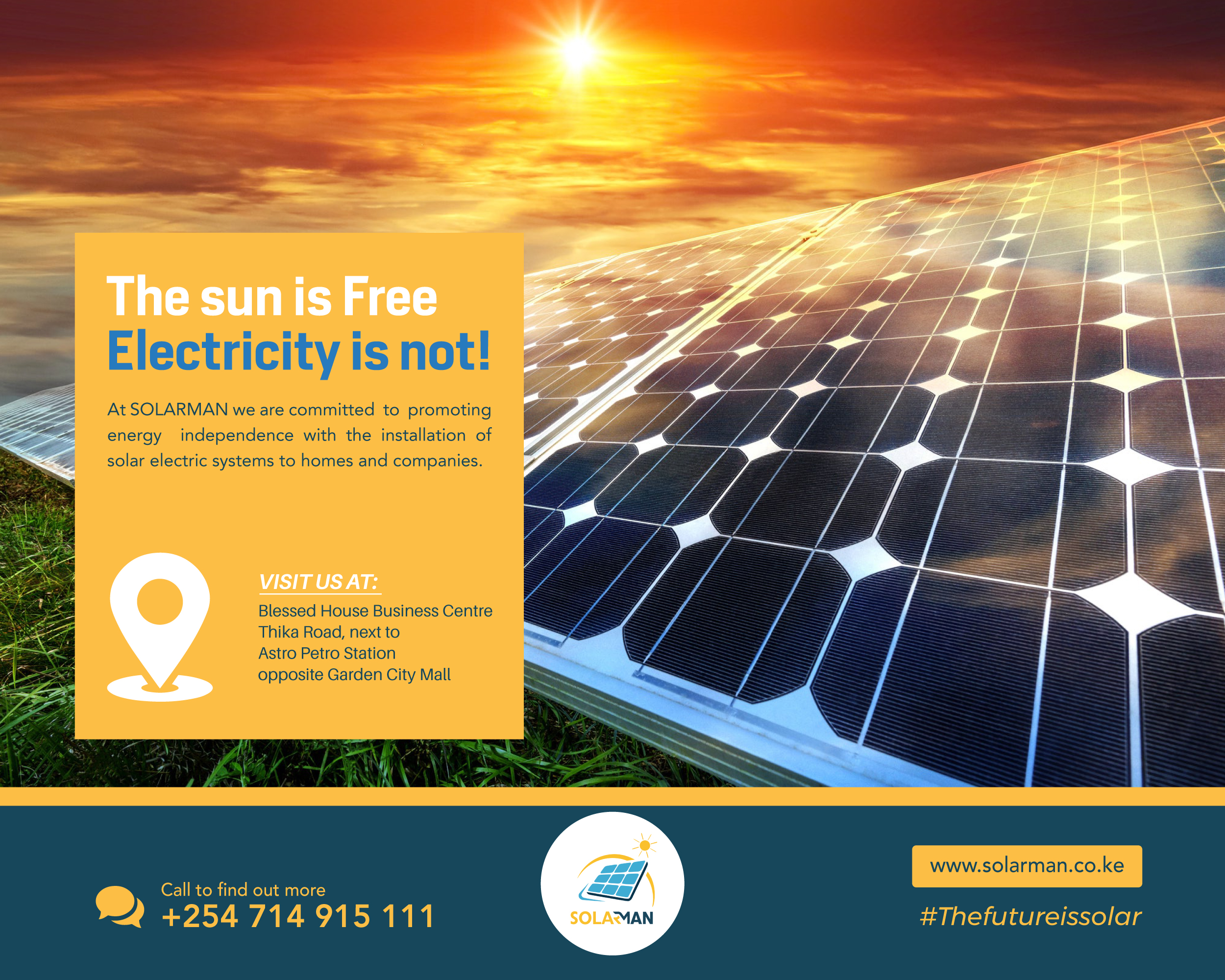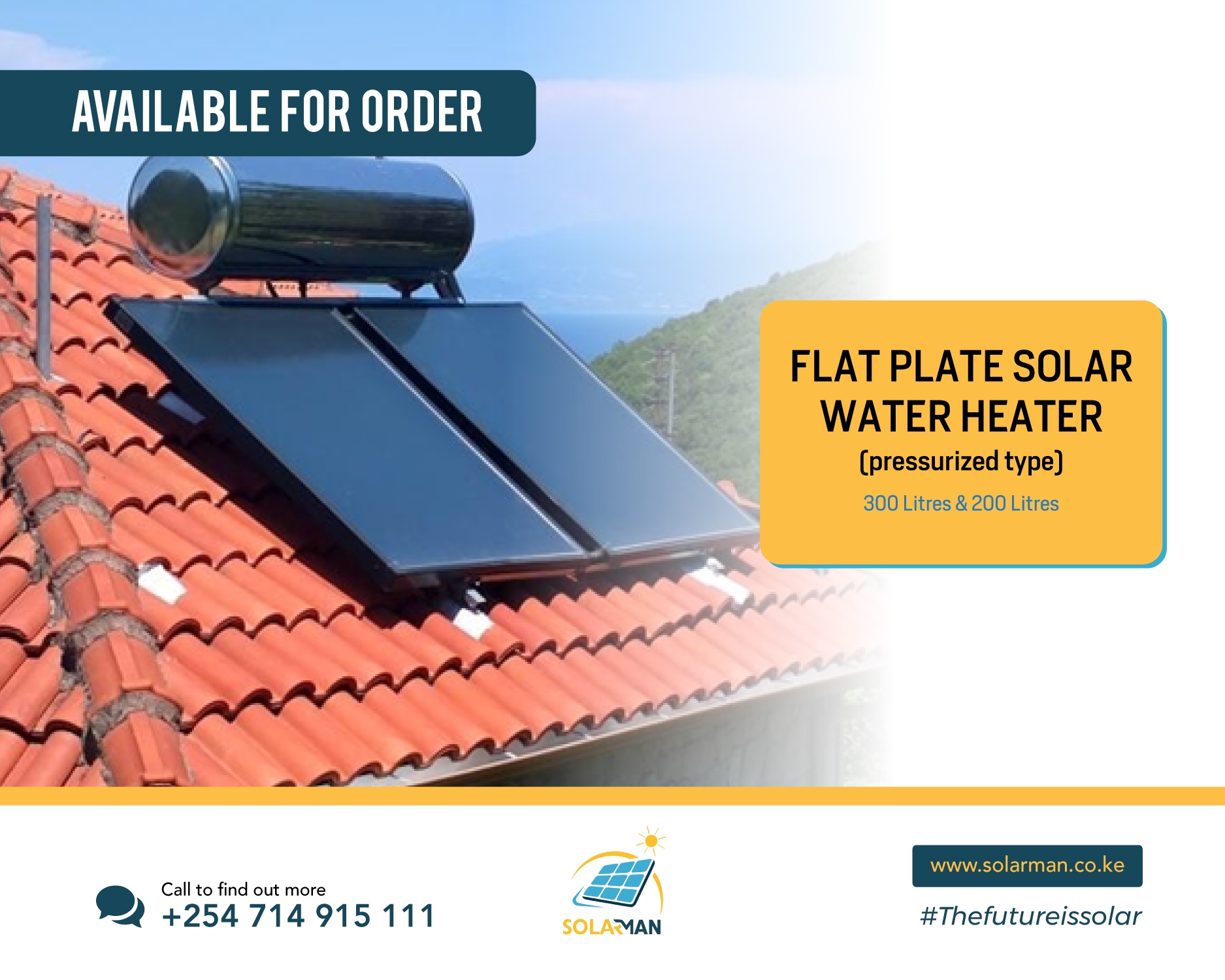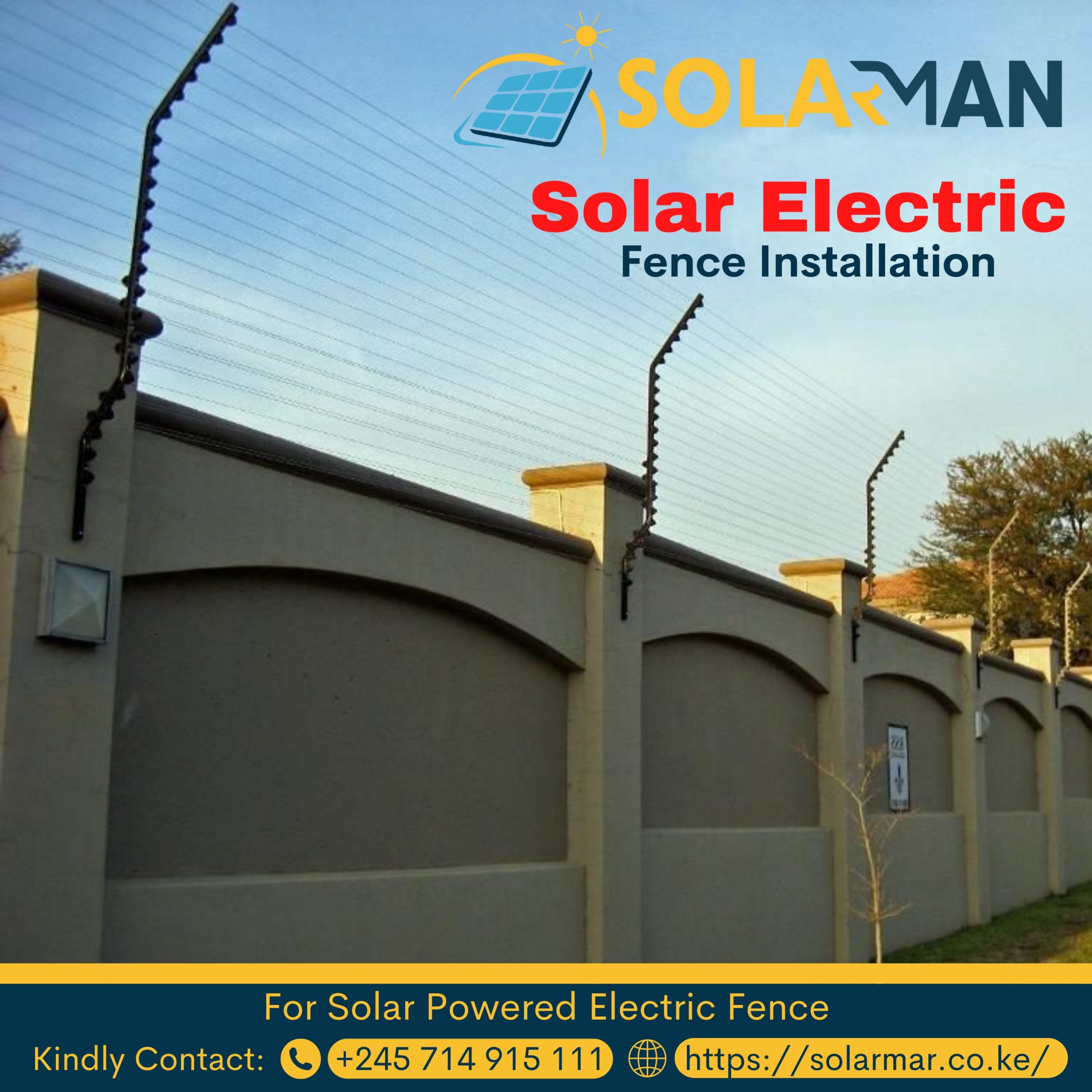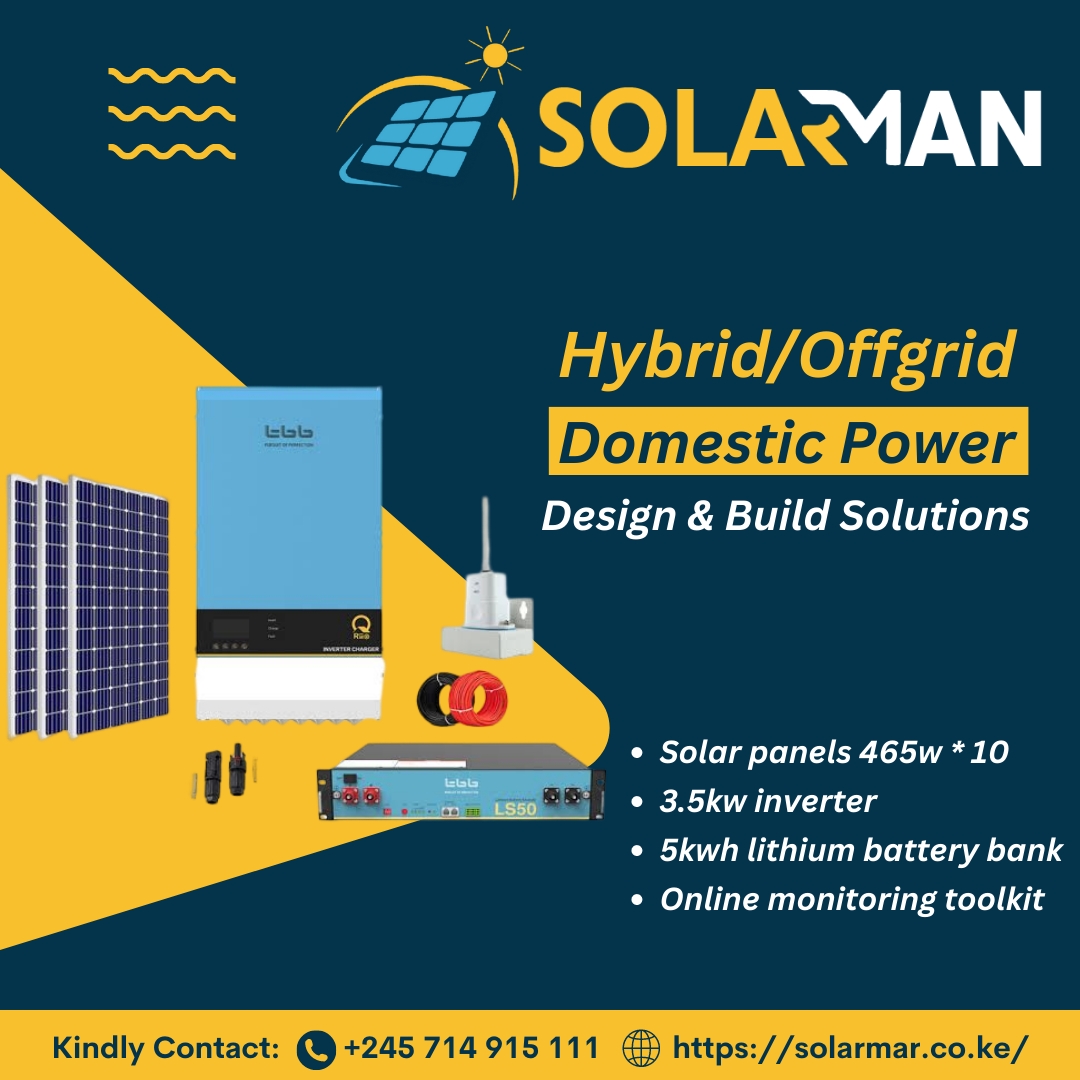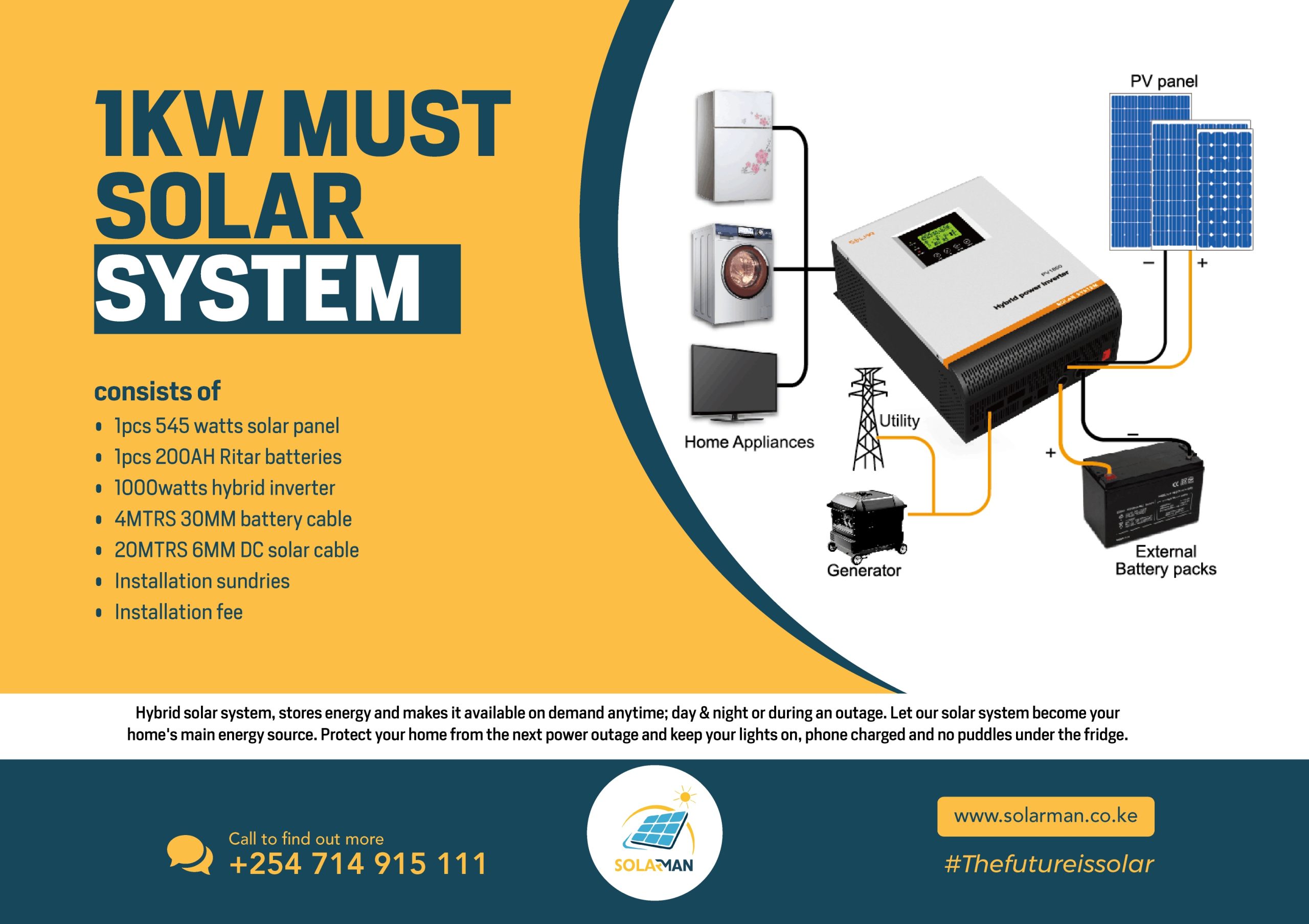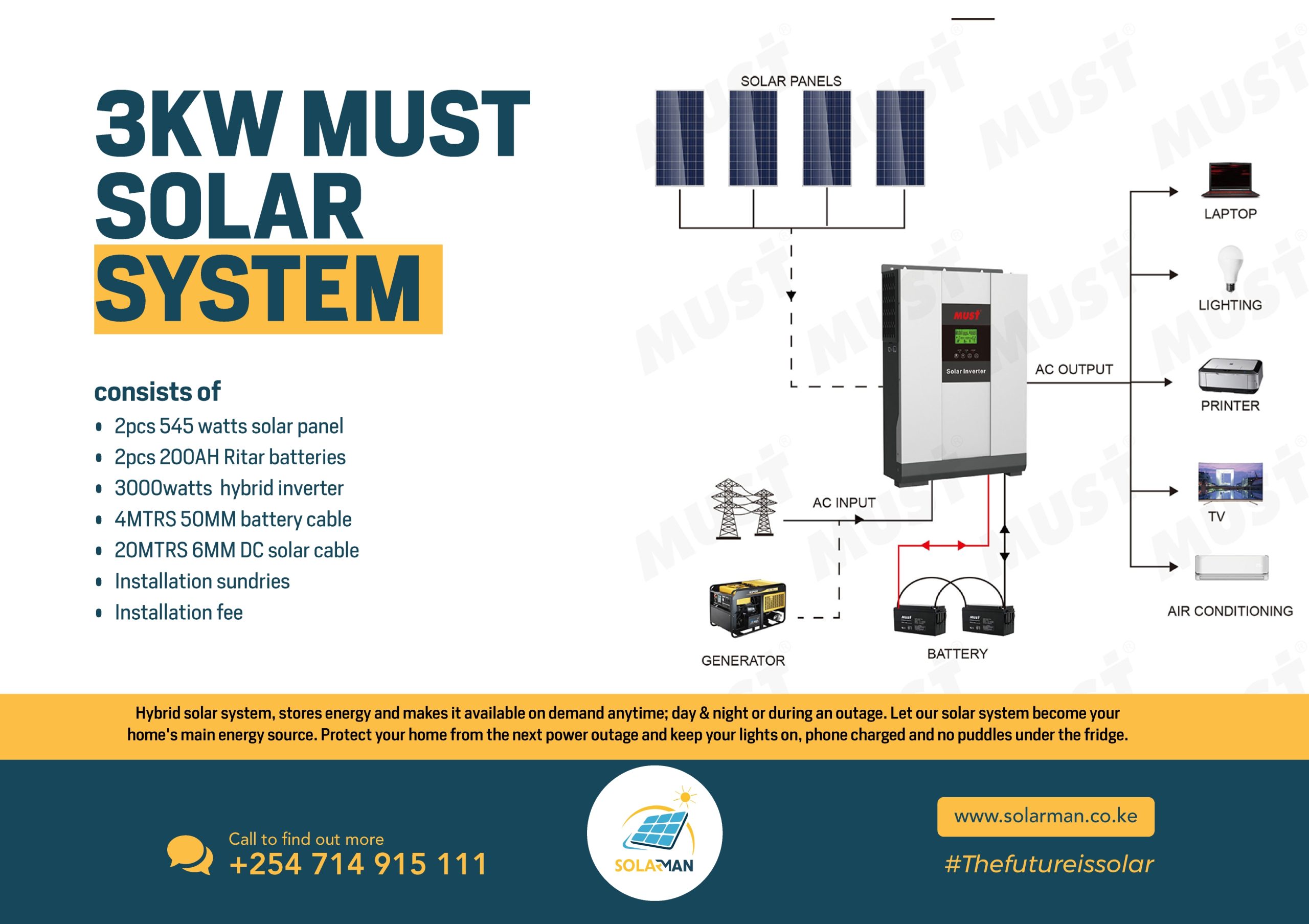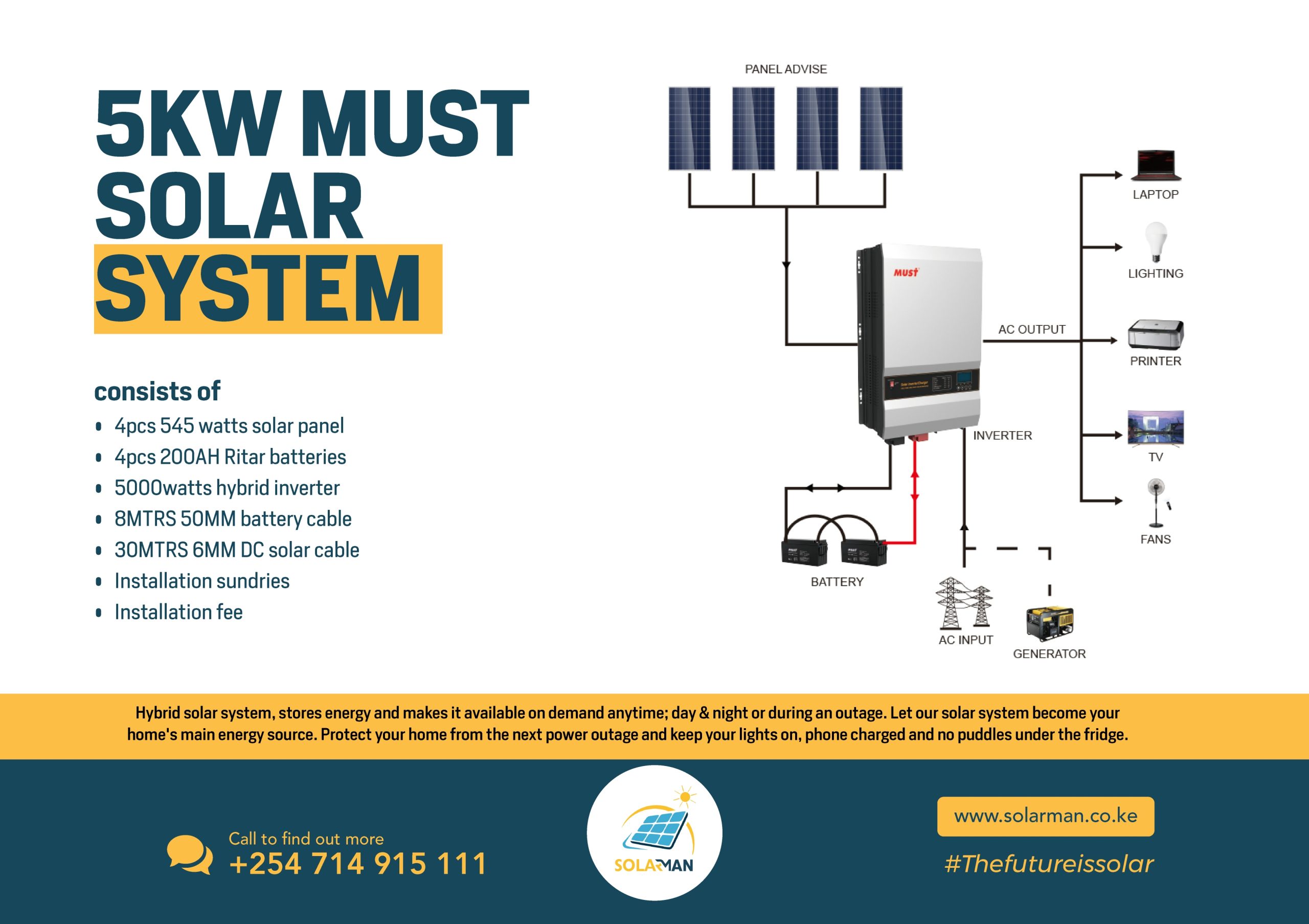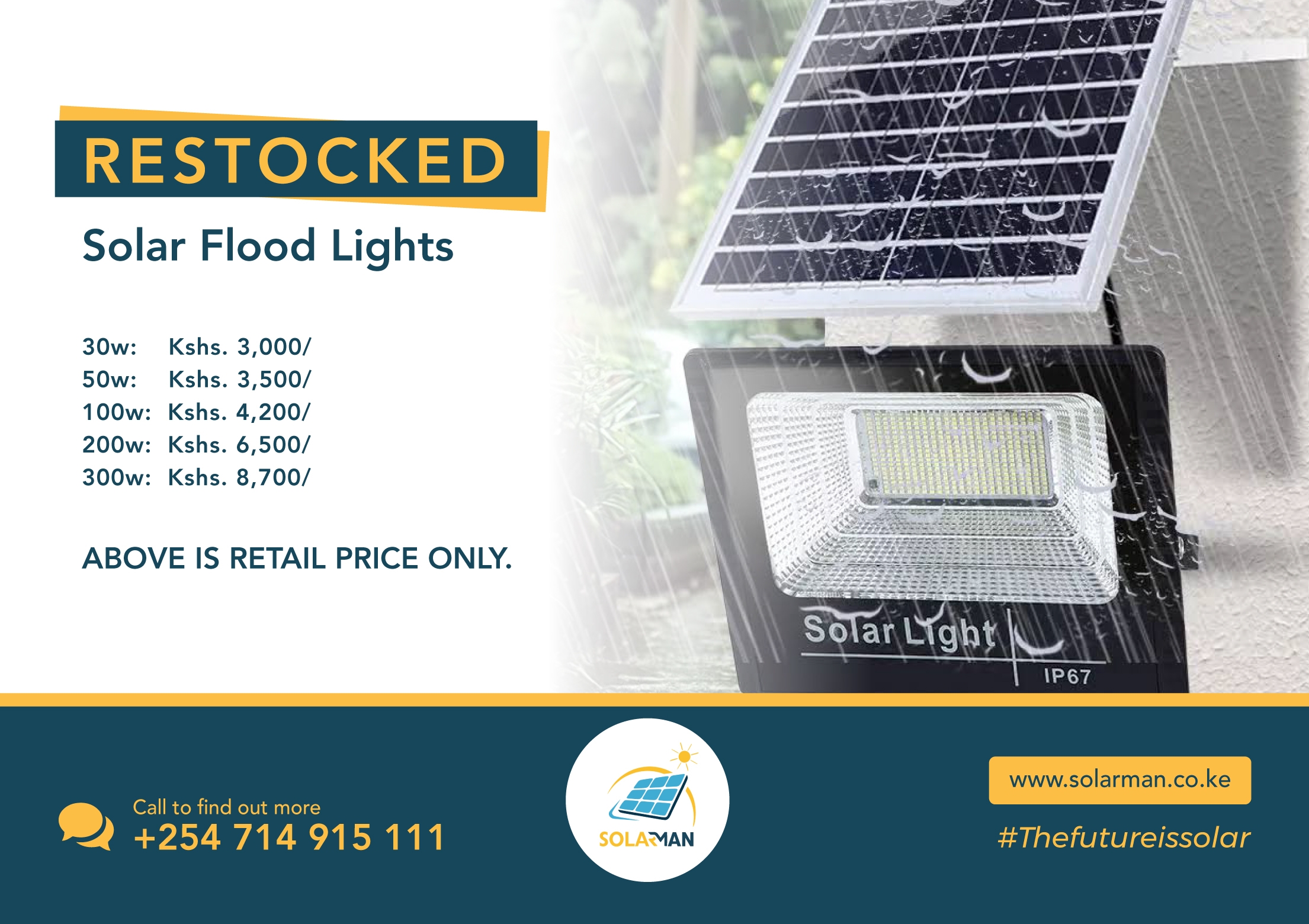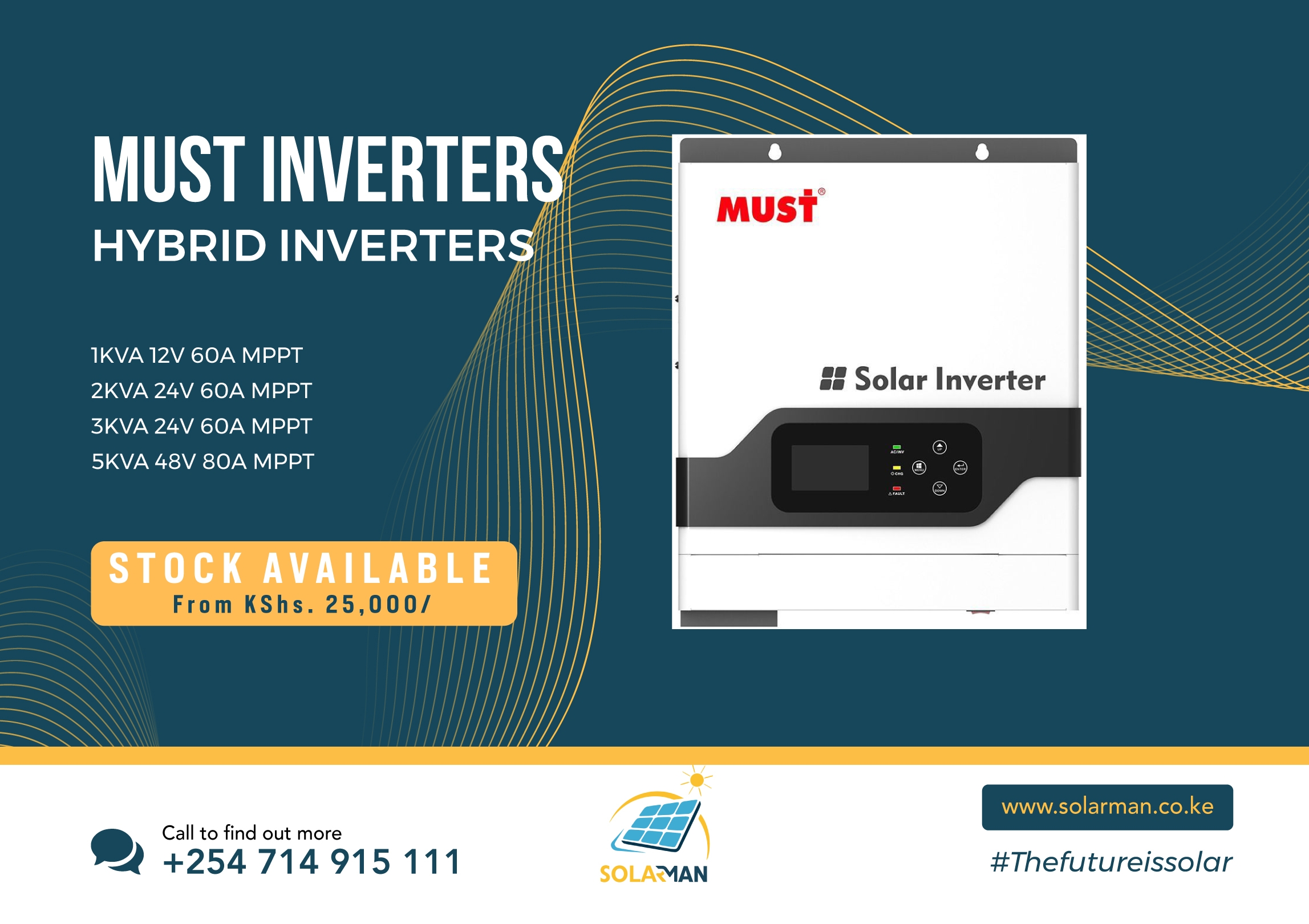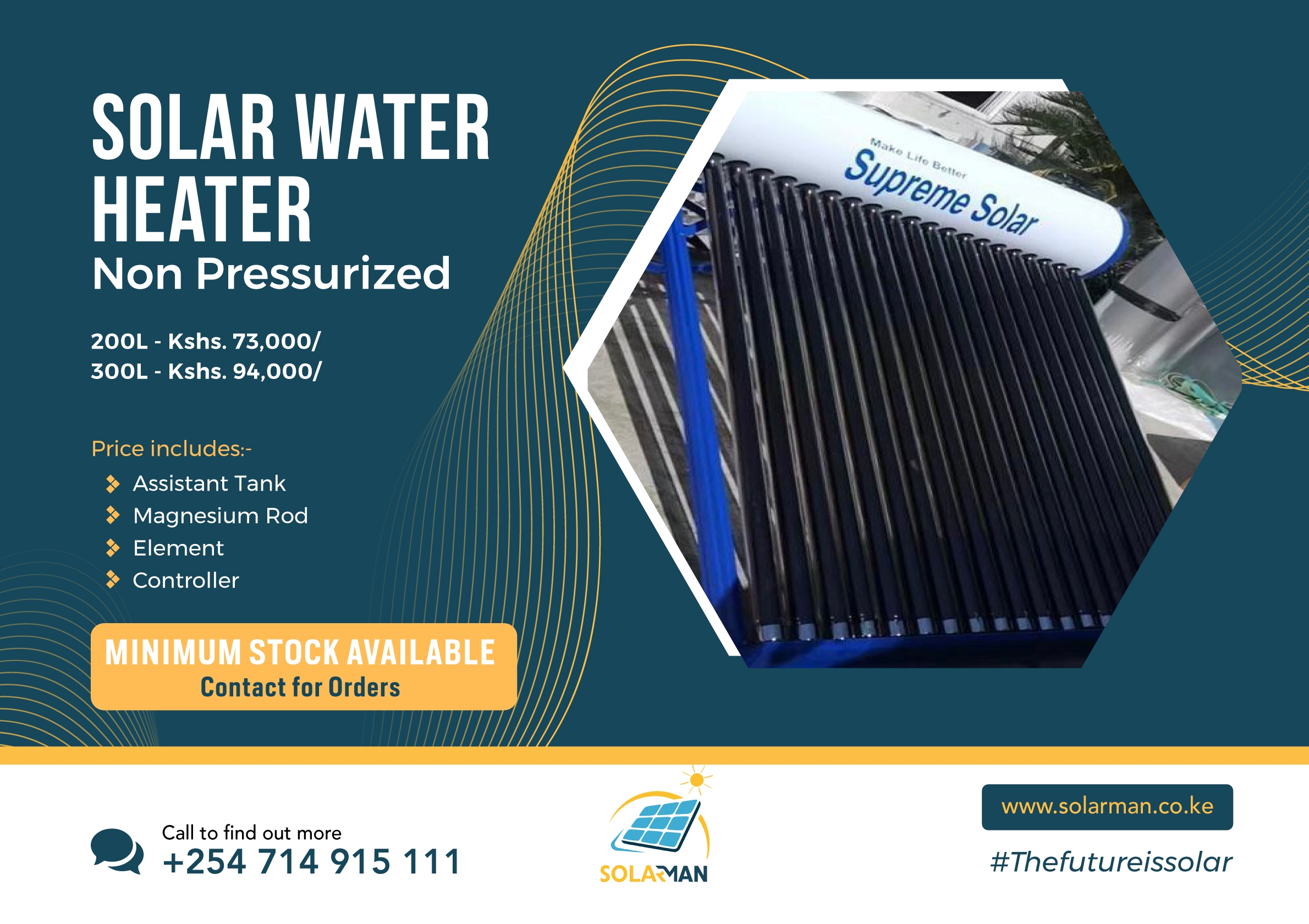 Solarman has one single mission: To make Solar Power more accessible to more people.
To maximise your cost savings, and eventually, your profits, from solar power, it's essential that your system makes use of the best quality components and engineering; never compromising on the highest output possible.
Solarman offers you comprehensive solutions in terms most relevant to you: your return on investment.
Our customised systems offer you the perfect combination of performance, durability and reliability.
We know one size doesn't fill all. If it did, everyone's electricity bill would have been the same, and all solar systems would have had the same design and configuration.  We perform a need assessment to understand and establish your unique needs, requirements, and expectations.
Peter Mbugua
Masai Mara, NanyukI
Service at SOLARMAN is excellent and the equipment is high quality. They have supplied 4 complete solar systems - power back-up systems, swimming pool pump systems - for different projects over the past 2 years or so and I look forward to continuing to work with them.

Maryanne Wairimu
Lang'ata, Nairobi
Lovely service. Quick and professional. Facilities are well built too. Run off the grid, on solar power.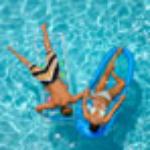 Kevin Wambua
Jomoko, Thika
When you said "response will come within 1 working day" I thought I could take a nap but Alas! Your well written, easy-to-read quotation hit my inbox before my head touched the pillow. Well done.
Virginia Kawira
Makutano, Embu
Really great service from you guys. Requested a quote, and received it within an hour. At a time when good service is so important, You really came through for me.....